SPANX & Fine lines!
around your eyes…
By Maggie Walsh
Spanx for your crepe-y eyes
A neutral-coloured shimmery shadow is like Spanx for crepe-y eyelids: It gives the illusion of tautness.
Use a powder – not cream – shadow one shade lighter than your skin.
Fine Lines
Powder blushes, which sit on the skin's surface, can exaggerate the look of fine lines, but cream formulas sink into skin to give a dewy finish.
Celebrity Botox

Vanessa Williams
.
we hope you enjoy the contents…..
Until the next time,
Dr Hazem Kahlout
Ms Maggie Walsh
newsletter@castleknockcosmetics.ie
It's time to finally QUIT…
You're probably aware , that smoking raises your chances of cancer and heart problems, but did you know that the habit could also have an adverse effect on the skin? Cigarette smoke can make a big impact on the formation of wrinkles and has been known to produce signs of premature aging. Deciding to quit – or at least reduce the number of cigarettes you smoke a day – could end up adding more years to your life while also giving you healthier, younger-looking skin. As with any New Year's resolution, it's important to be realistic about your goals. Saying that you won't smoke a single cigarette starting at midnight on is setting yourself up for disaster. It will likely be more effective if you set benchmarks for yourself. For instance, promise yourself that you'll be smoking three fewer cigarettes a day by .
A Healthier Diet for a healthier you?
The foods you put into your body can affect your skin and body shape. This year, make a promise to include more fruits and vegetables in your diet, and you may find that by the time 2014 rolls around, you look younger, healthier, and slimmer. Leafy greens such as spinach and cabbage as well as berries like raspberries and blueberries are known for their anti-aging properties, so add these foods to your shopping list every time you head to Tesco.
Saving up for your next procedure
If you've had your eye on a cosmetic procedure, but have put it off because you can't afford it, then this year perhaps your New Year's resolution should be to save up for the botox or luscious lip you've always wanted. You can get yourself prepared for your procedure by visiting us at the clinic where we can help you figure out exactly how much you need to save to cover the costs of your procedure.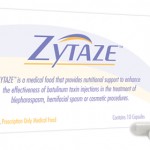 New Product
botox enhancer…
Botulinum toxins represent a family of some of the most potent naturally occurring toxins in the world, and because of their ability to inhibit muscle contractions, these toxins have been widely used in the treatment of many involuntary movement disorders and cosmetic procedures. However, to be effective, each toxin molecule must be associated with a molecule of zinc. Without zinc, the otherwise powerful botulinum toxins have little or no effect.
Botulinum toxins are made by bacteria in a laboratory, collected, purified, and then processed into a fine, dry powder. Oddly enough, if zinc is added to the toxin during processing, the toxin's potency is greatly diminished. To be effective, Botulinum toxins must find and bind zinc in human tissues after being injected. If a person has inadequate amounts of zinc in their tissues, then the botulinum toxin will have a significantly decreased effect.
Patient-specific change in duration of botulinum toxin effect compared to no supplementation following pre-injection supplementation with laculose placebo or 50 mg zinc citrate and 3,000 U phytase (ZYTAZE® Supplementation).
Zinc levels are increased by eating zinc, and although numerous foods such as poultry, beef, pork, eggs, whole grains, beans, and legumes are relatively rich in zinc, many of these as well as other foods simultaneously block zinc absorption. Zinc supplements found in local naturefood, or vitamin stores are an alternative resource, but some forms of zinc are much better absorbed than others, and taking a poorly absorbed form of zinc can compete for absorption with better zinc available through foods, which can be worse than taking no zinc at all.
There are a number of reasons why zinc absorption may be inhibited. Blocked absorption is one, and perhaps the biggest culprits responsible are phytates, a group of phosphate-containing compounds that tightly bind zinc in the intestinal track and prevent zinc absorption. As little as 0.26 grams of phytate will inhibit the absorption of 50 mg of pure zinc. Phytates are found in whole grain breads, whole-wheat products, many cereals, soy, oats, legumes (including peas, peanuts, and peanut butter), beans, corn, nuts, and rice. Unfortunately, many of the foods rich in zinc also contain phytates, so it can be very difficult to increase and monitor zinc levels through diet alone.
ZYTAZE® is specially formulated with a unique patent-pending combination of highly bioavailable, organic zinc along with phytase (an enzyme that effectively breaks down phytates) to maximize zinc absorption, thereby enhancing the effectiveness of botulinum toxin injections.
A recent pilot study*, utilizing ZYTAZE® demonstrated that increasing zinc levels for 4 days prior to a planned botulinum toxin injection resulted in an increase in both the treatment effect as well as duration. Importantly, the study included blepharospasm, hemifacial spasm and cosmetic patients.This study suggests that using ZYTAZE® may lead to fewer toxin injections at a lower dose and with less treatment-to-treatment variability in effect.
In the completed formal study* consisting of 77 patients, ZYTAZE® again demonstrated a significant increase in the effect of botulinum toxin injections.
In fact, the duration of effect increased from 23.6% in the pilot study to be 30% in the completed formal study.